#StereoscopyDay 2023 — Show your best image!
Deadline: Sunday, June 18th
Send us your best image! On Stere­oscopy Day, June 21st , we will post a slideshow fea­tur­ing your best images. This is your chance to show­case your cre­ativ­i­ty and share your best stereo images with our 3D community.
Please send us your favorite stereo image to contact@vsc3d.com with a short cap­tion, what makes stere­oscopy so spe­cial for you. It's lim­it­ed to one image (par­al­lel view) each.
Spread the word among your fel­low 3D enthu­si­asts. Remem­ber, the dead­line for sub­mis­sions is June 18th, so don't miss out on this incred­i­ble opportunity.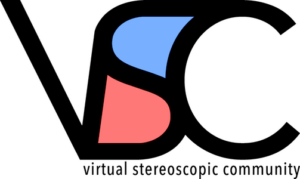 ---
---