in alpha­bet­i­cal order
Stacey Doyle Ference (Brooklyn, NY, USA)
Stacey Doyle Fer­ence is an archivist at the New York Pub­lic Library with a spe­cial­iza­tion in audio and mov­ing image col­lec­tions. A new­com­er to the field of stere­og­ra­phy, she is main­ly drawn to the his­tor­i­cal sub­jects and has a par­tic­u­lar inter­est in mid-cen­tu­ry top­ics, clas­si­cal erot­i­ca, and any­thing kitsch. Stacey enjoys find­ing con­tex­tu­al infor­ma­tion to give a greater appre­ci­a­tion of the image. As an archivist, she is drawn to order, fil­ing, and all that comes with the build­ing and main­te­nance of collections.
E‑mail: stacey@stereosite.com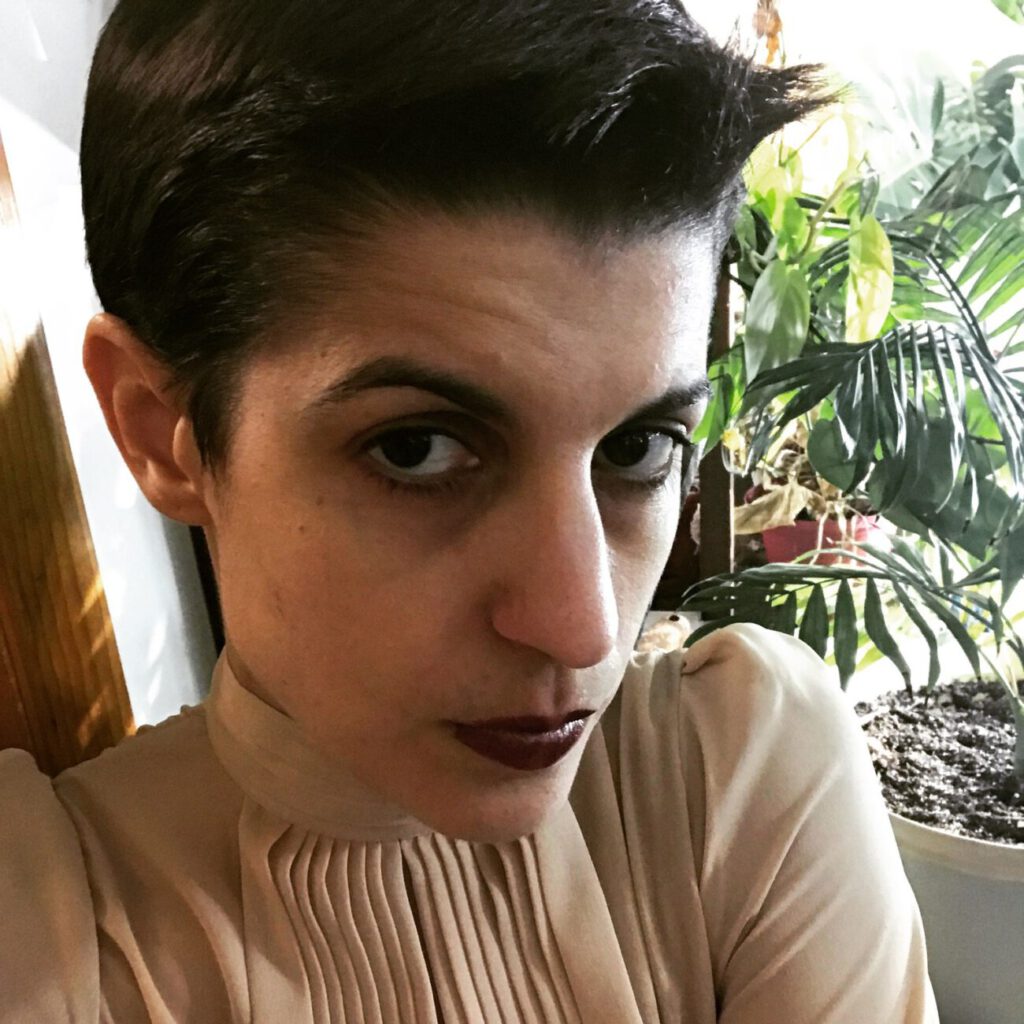 Pascal Martiné (Mainz, Germany)
I'm the founder and web­mas­ter of the stere­osite. Even though I start­ed my stereo­scop­ic jour­ney as a col­lec­tor of stereo­scop­ic antiques I soon tried to take my own stereo pho­tos. If you would like to know more vis­it the About me page.
Insta­gram-pro­file: pm.stereophotos
Keita Wangari (Palo Alto, California, USA)
Keita's career has always been in tech­nol­o­gy and cor­po­rate design (cur­rent­ly she works as a senior user expe­ri­ence researcher in the heart of Sil­i­con Val­ley in sun­ny Cal­i­for­nia), so she tries to bal­ance all that techie-ness by immers­ing her­self in nature, danc­ing, music, and cloudspot­ting when she can. Keita's love of stere­oscopy, which is focused on the view­ing devices, start­ed when she stum­bled across a Tru-Vue view­er in an antique shop 3 years ago and she's since amassed a large col­lec­tion of stere­o­scopes from all over the world, most­ly from the mid-cen­tu­ry time peri­od (1935–1965). With her focus on stere­o­scopes, she's par­tic­u­lar­ly fond of brand­ed view­ers used for adver­tis­ing, fold­ing view­ers, card­board view­ers, and view­ers that use 35mm stereo film­strips (Tru-Vue, De Vry, Nov­el­view, Fil­mo­scope, etc.)
Web­site: VintageViewers.com
Insta­gram-pro­file: 3dcollector