Let's get acquaint­ed before I start talk­ing about stere­oscopy. My name is Pas­cal, born in 1986. I live in Mainz, Ger­many, a city near Frank­furt. I work as a teacher for maths and music and as a media edu­ca­tion con­sul­tant for the edu­ca­tion­al author­i­ty. You can also lis­ten to my choral com­po­si­tions in con­certs or buy them as sheet music.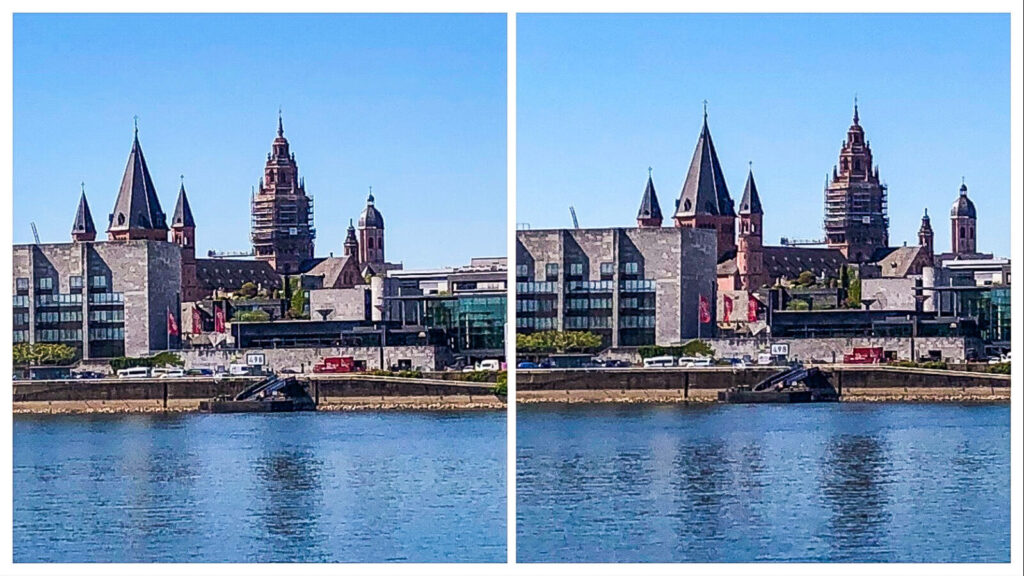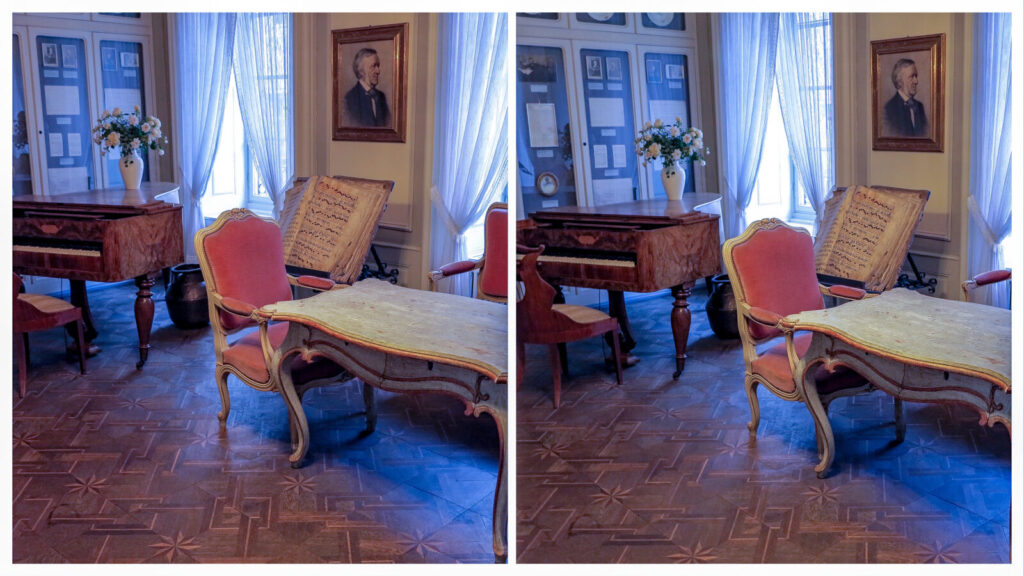 I start­ed my stereo­scop­ic jour­ney in late 2016 soon after I spot­ted a small hand­held card­board view­er of the French brand Brugière from around 1940 with a bunch of films on a local antiques mar­ket. To be hon­est, I did not pay much atten­tion on this item because that time I was after any­thing con­cern­ing ear­ly pho­tog­ra­phy but the Brugière view­er was just too expen­sive, the views were pale and fog­gy and the design was not catchy after all.
But at home I remem­bered a View­mas­ter that my par­ents had bought dur­ing our hol­i­days in Cal­i­for­nia and what joy it had brought to me as a child. I would not have thought there was any­thing old­er than this. But, upon doing fur­ther research, I soon found the same Brugière view­er for a take­away price on a local adver­tise­ment web­site. I was quite sur­prised to find the stereo pho­tos on glass slides instead of the films and was total­ly excit­ed after I looked through the view­er. This was the expe­ri­ence that sparked my inter­est in stereoscopy.
Not much lat­er I had dis­cov­ered that there was a broad field that was called stere­oscopy. My first collector's item was a French Tax­iphote that looked like it just fell out of a Tim Bur­ton movie.
While expand­ing my area of inter­est and adding more items to my lit­tle col­lec­tion I also won­dered if it would be pos­si­ble to make stereo pho­tos with a mod­ern cam­era. I had absolute­ly no clue that there is an active com­mu­ni­ty of mod­ern stereo pho­tog­ra­phers. Maybe some­one might be inter­est­ed in that kind of pho­to, so why not reac­ti­vate my old Insta­gram account for that pur­pose? The next chap­ter of my stereo jour­ney start­ed immediately.
Mean­while my col­lec­tion expand­ed into dozens of wood­en view­ers, both hand­held and table­top, some­times includ­ing their stor­age fur­ni­ture, cam­eras and devel­op­ing tools as well as his­toric doc­u­ments like cat­a­logues and thou­sands of stereo views. I also start­ed restor­ing view­ers that are in a bad con­di­tion includ­ing com­plete dis­as­sem­bling, clean­ing, replac­ing, repair­ing, adjust­ing and so on. Bring­ing back the orig­i­nal beau­ty to a view­er or cam­era that was long for­got­ten in an attic or base­ment is a real­ly joy­ful experience.
I soon came to the point where I had to set bor­ders to my col­lect­ing activ­i­ties. So at the moment I am lim­it­ed to glass slides, their spe­cif­ic view­ers and the time before 1945. So my col­lec­tion remains one-sided despite its diver­si­ty but I rather see it as a kind of focus.
Nev­er­the­less that's why I try to include guest authors on this web­site to share their knowl­edge, trea­sures and pho­tos. So don't hes­i­tate to get in touch by e‑mail to pascal@stereosite.com if you'd like to share any­thing stereo­scop­ic here. Final­ly, I wel­come your feed­back to help me improve the Stereosite.
Pas­cal Martiné
Mainz, Ger­many
Insta­gram-pro­file: pm.stereophotos