Introduction
The his­to­ry of stere­oscopy is longer than that of pho­tog­ra­phy and there are plen­ty of things to delight a collector's heart. If you decide to take col­lect­ing seri­ous­ly, you will soon real­ize that it is nec­es­sary to carve out a spe­cif­ic area of inter­est – or, usu­al­ly, a few of them.
I remem­ber a talk Denis Pel­lerin from the Lon­don Stereo­scop­ic Com­pa­ny gave at the world con­gress of the Inter­na­tion­al Stereo­scop­ic Union in Lübeck in 2019. He defined three basic ways of col­lect­ing his­toric stereo pho­tographs: by time, by sub­ject or by per­son. Because I myself am focused only on glass stereo slides I would add col­lect­ing by tech­no­log­i­cal aspect. When it comes to col­lect­ing view­ers and cam­eras this seems to be impor­tant as well. Col­lect­ing by region or by man­u­fac­tur­er is also a pos­si­bil­i­ty. If you aim to show oth­er col­lec­tor's trea­sures as well, find­ing an appro­pri­ate way to cat­e­gorise every­thing can be quite difficult.
What is the best way to dis­play stereo­scop­ic col­lectibles online? That is not an easy ques­tion to answer, but I've decid­ed to start with the sep­a­ra­tion into three broad fields, name­ly stere­oviews, stere­o­scopes, and stereo cam­eras. In this sec­tion, you will find tips on col­lect­ing and cat­a­logu­ing stere­oviews, stere­o­scopes, and stereo cam­eras as well as his­tor­i­cal back­ground, and also get to enjoy some trea­sures from pri­vate col­lec­tions. . Get to know the what, where, and how of col­lect­ing, and even restor­ing your own stereo trea­sures here.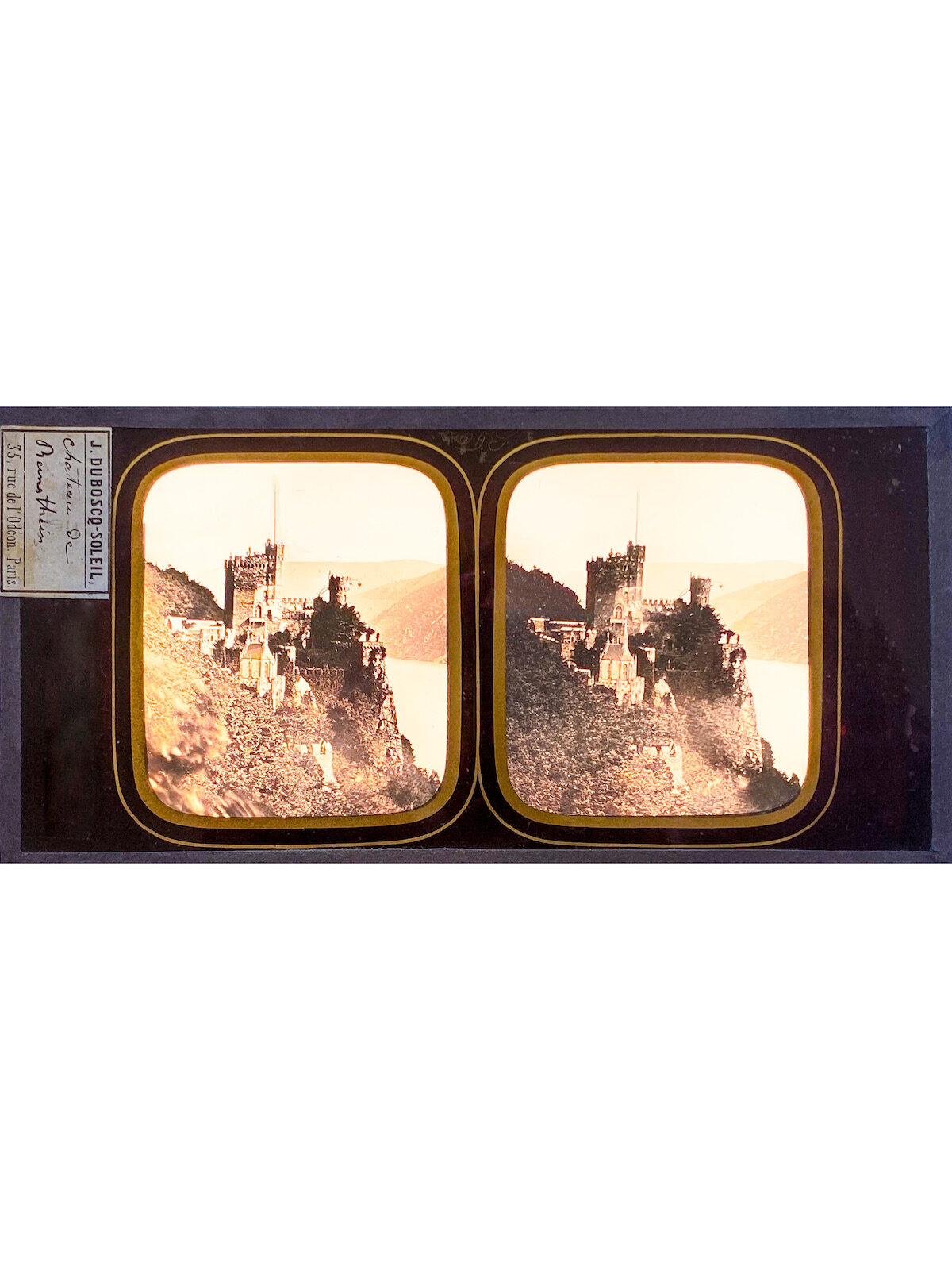 Glass stereo pho­to­graph of "Chateau de Rhe­in­stein", Ger­many sold by Duboscq-Soleil, Paris c. 1860. Author's collection.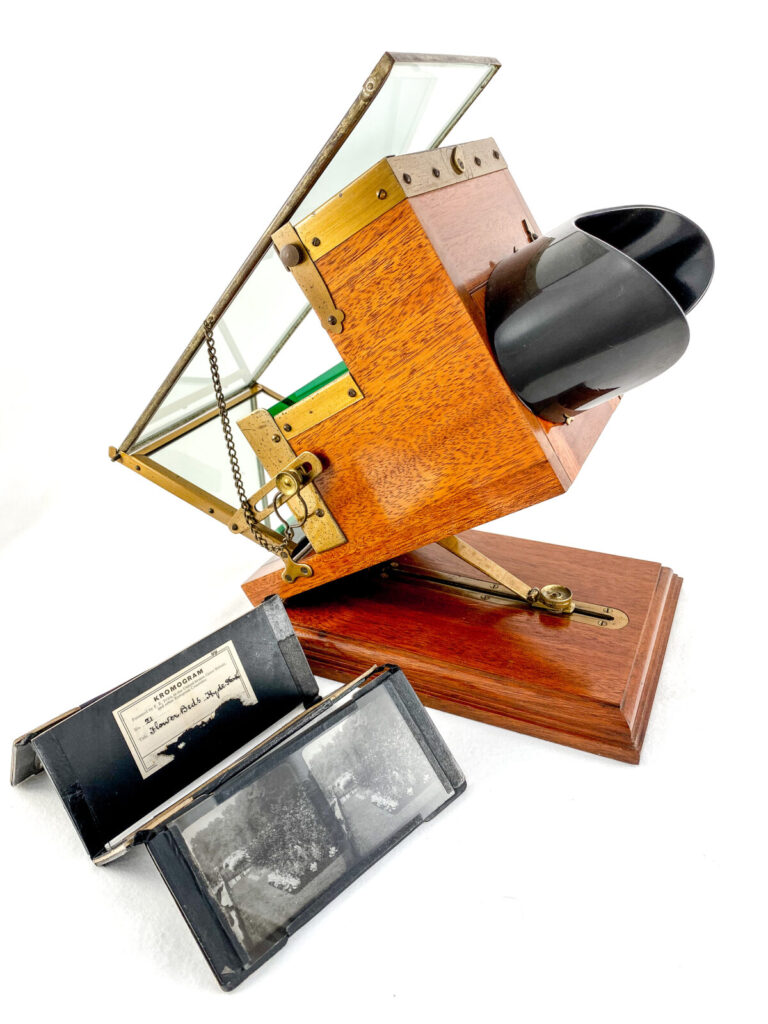 Krom­skop for com­bin­ing three black and white to one colour image, Fred­er­ic Ives, Lon­don c. 1897. Author's collection.
Fold­ing Stere­o­cam­era for 8.5x17 glass plates, Emil Busch AG, Ger­many c. 1908. Author's collection
And what about cat­a­logues? Yes, they are not only a source for his­to­ri­ans, but they are true col­lectibles in their own right. Jules Richard, the French inven­tor of the Veras­cope and the Tax­iphote, also sold a wide range of com­mer­cial­ly pro­duced stereo pho­to series. That means his cat­a­logues tech­ni­cal­ly belong to all three of the cat­e­gories above. That does not make things eas­i­er. On this web­site, some col­lectibles will there­fore appear more than once, in dif­fer­ent sec­tions, so as to give you the full pic­ture for each cat­e­go­ry. On the blog, you can always find the lat­est con­tent at the top. That way you'll nev­er miss anything.